Your Liquid Workforce. — Copywriter & Creative Director based in Munich, Germany +49 171 6578307
Online Campaign "Let the sound move you"
Here's a piece of long copy
– no worries, you don't have to read. Just watch.
Background:
For the first time ever, Bang & Olufsen decided to promote its revolutionary 3D sound system for AUDI online. Instead of creating a banner campaign explaining the sound system the idea was an online video with fine storytelling.
After its successful performance Bang & Olufsen and Audi decided to use the ad not only for one model but also for another, the all-new Audi Q3.
Agency: Plan.Net Campaign
Production: Stillrolling
For

Bang & Olufsen / Audi
Role

Concept, Copywriting, Creative Director
Date

2018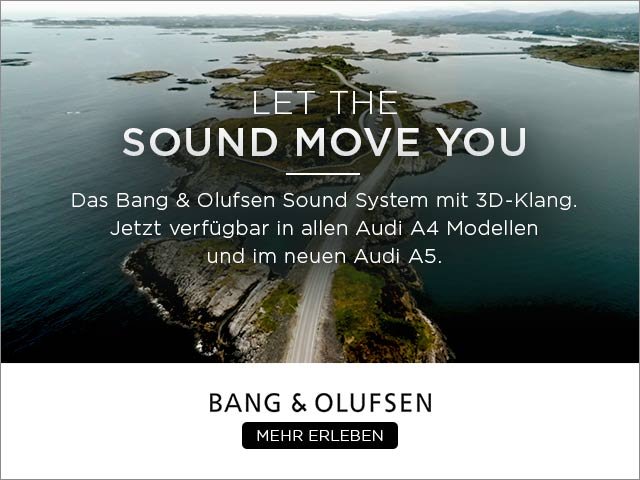 Previous
Online Campaign "Nuno"
Next
Online Video "Father's Day"