Your Liquid Workforce. — Copywriter & Creative Director based in Munich, Germany +49 171 6578307
Online Campaign "Nuno"
For Penny's heartwarming Christmas film, we gave Nuno, the polar bear, a special appearance online: We synced the character with a chatbot and brought it to life on the website. So children could chat, play and share their dearest wish with Nuno. As a Christmas gift three wishes were picked and fulfilled.
Agency: Serviceplan Campaign 3, Plan.Net Campaign
Production: Glassworks
Date

2018/2019
Role

Idea
For

Penny
Case film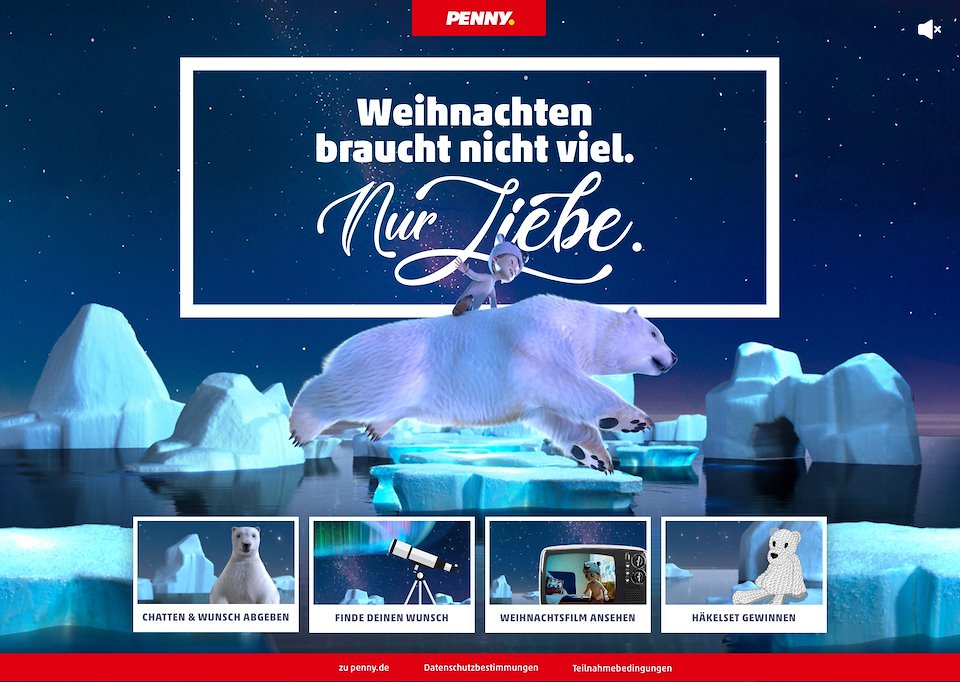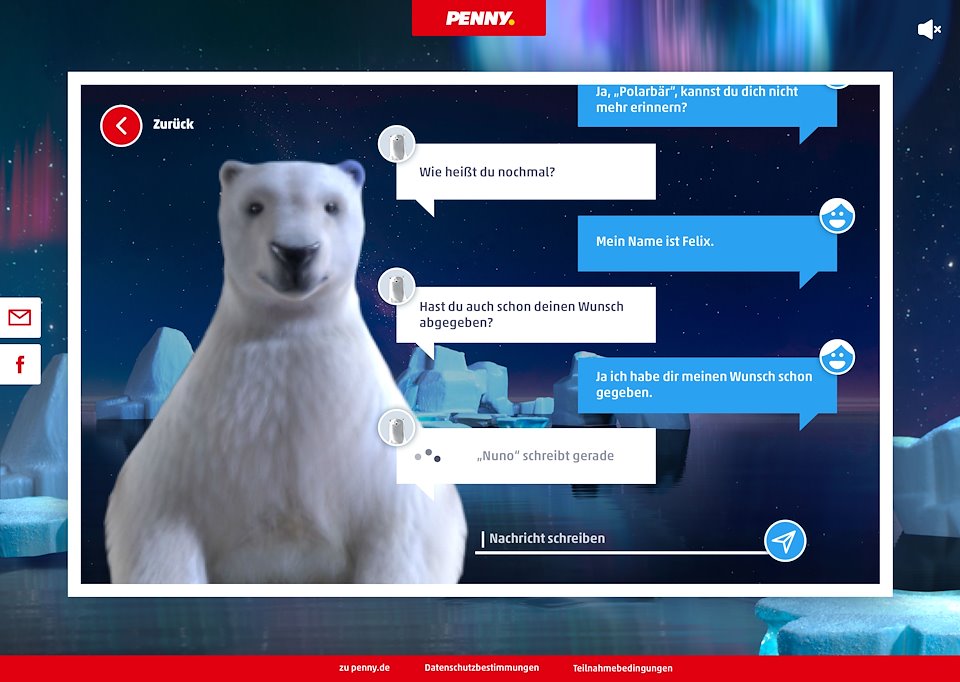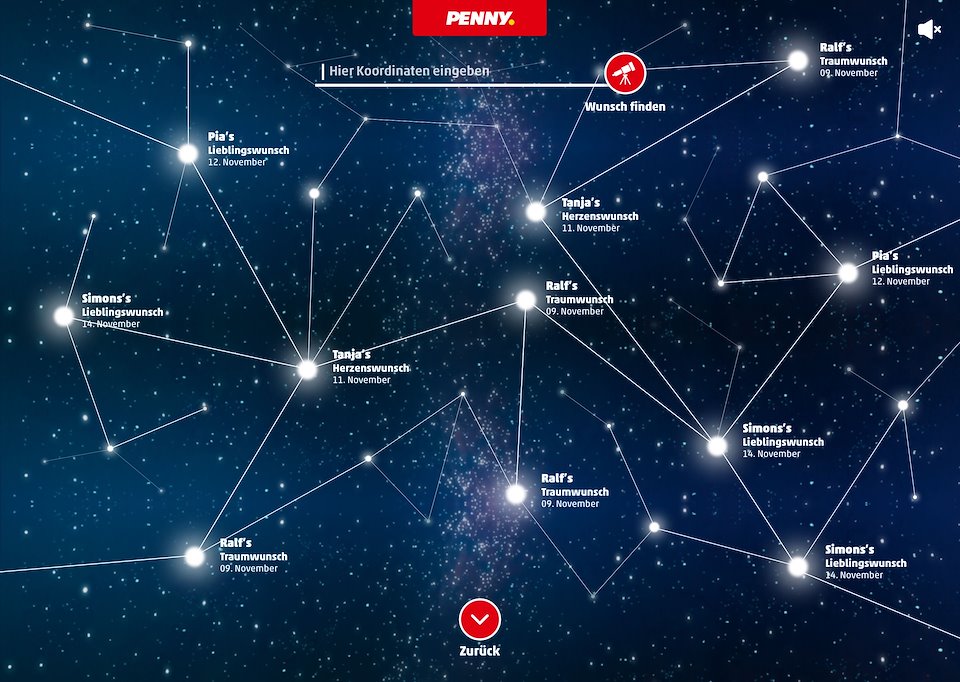 Julia's wish came true: Riding on a Husky dog sled.
Previous
Online Video "Karen"
Next
Online Campaign "Let the sound move you"