Your Liquid Workforce. — Copywriter & Creative Director based in Munich, Germany +49 171 6578307
More than a million refugees arrived in Germany in 2015. They left behind everything – and speak no German. Although the German language is the key for an successful integration, the average waiting time to attend a German course is three months.
Helping refugees to learn German we use their most valuable device: their smartphone. So we developed: WhatsGerman. Learn German on WhatsApp. As a result 20% of all Arab speaking refugees used WhatsGerman to break the language barrier.
This idea was rewarded with a golden and a silver Cannes Lion and many other awards.
Agency: Plan.Net Campaign
Role

Creative Direction
Date

2016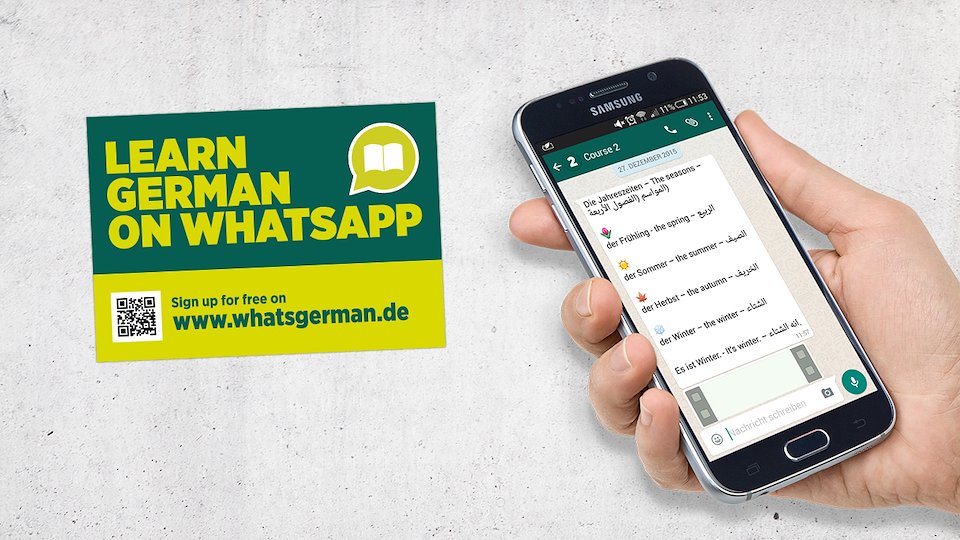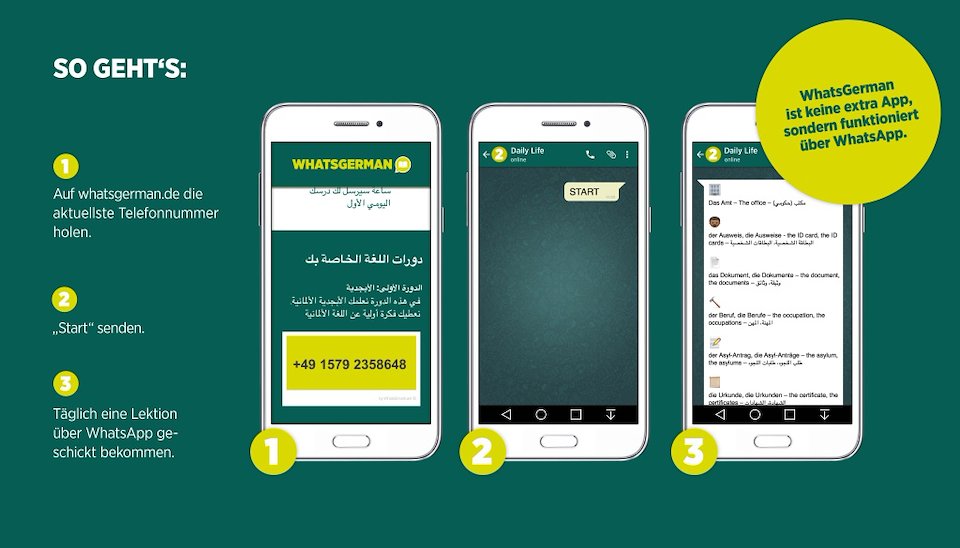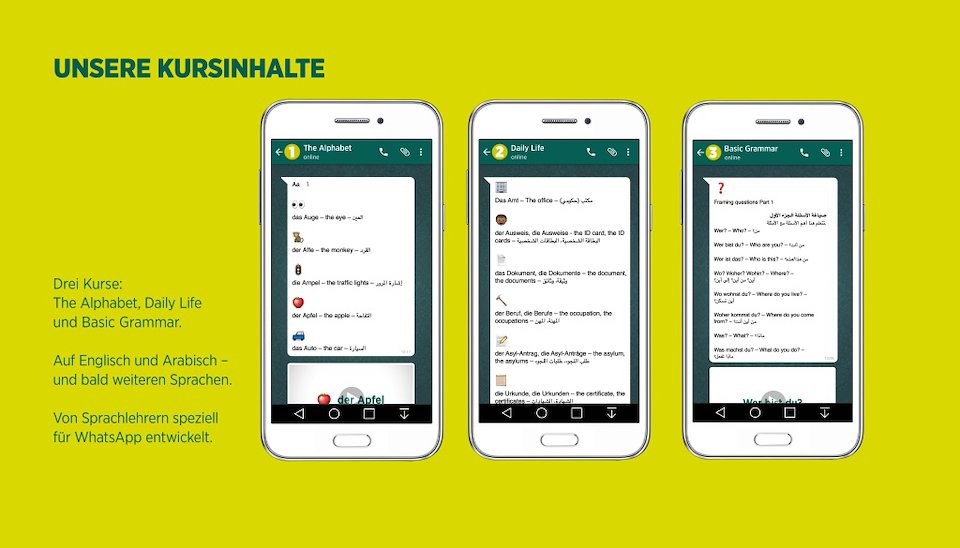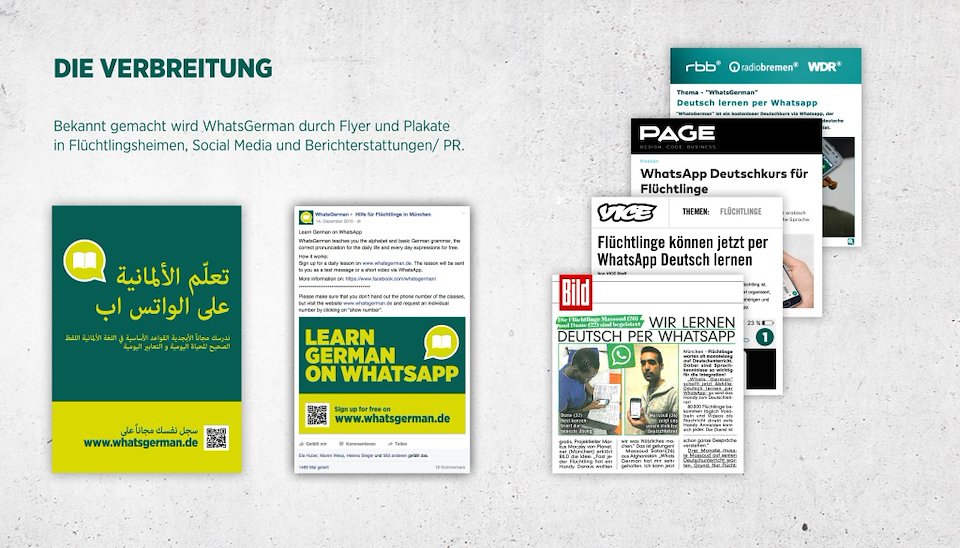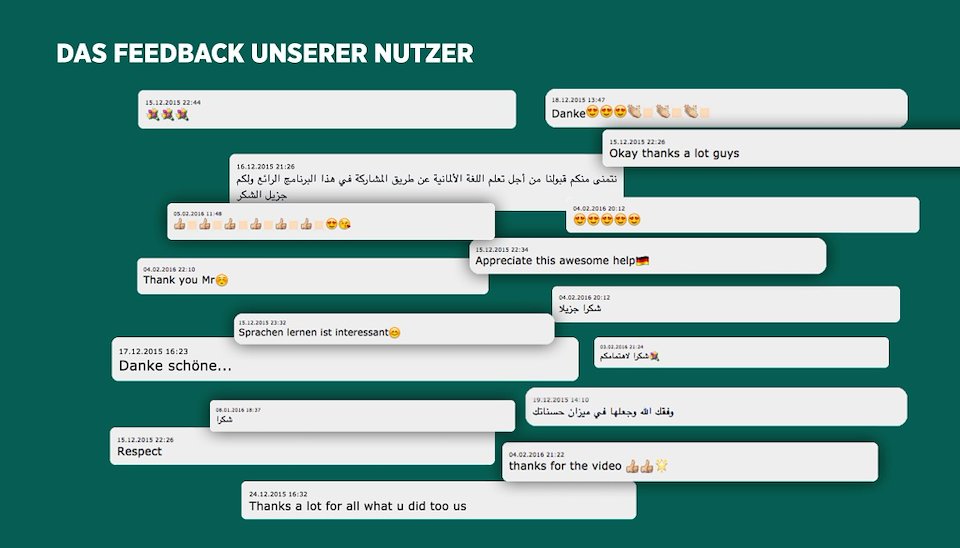 Previous
Forever young: PRINT
Next
Promotion "Billy Girl"