Your Liquid Workforce. — Copywriter & Creative Director based in Munich, Germany +49 171 6578307
Online Campaign "Wir machen Grillparty."
To promote the BBQ products at Penny, Christian Ulmen transformed into 5 awful neighbors to ruin a barbecue.
Besides online the campaign was broadcasted on TV, in print ads and at the POS. With 8 million campaign views and 20.000 new fans on Facebook, Penny as a brand was given a huge boost – and some beef patties as well, of course.
Agency: Serviceplan Campaign 3, Plan.Net Campaign
Production: It's Us Media
For

Penny
Role

Creative Director Digital
Date

2016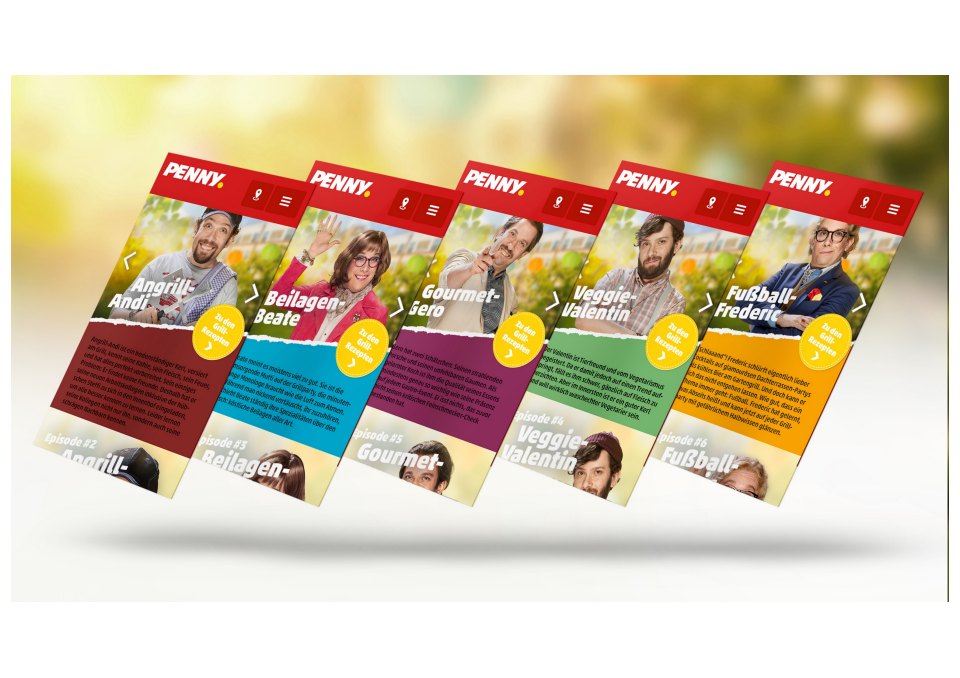 Previous
Promotion "Billy Girl"
Next
Pump up the volume: RADIO