Your Liquid Workforce. — Copywriter & Creative Director based in Munich, Germany +49 171 6578307
Promotion "Billy Girl"
The condom brand BILLY BOY means love and respect:
LIEBT EUCH! – love each other.
Unfortunately countless women around the world still don't have equal rights. On the International Women's Day on March 8th 2017 BILLY BOY therefore sets an example for gender equality – with BILLY GIRL.
100% of the proceeds were donated to United Nations Women to support their fight for gender equality.
Agency: Plan.Net Campaign
For

Billy Boy
Role

Idea, Creative Direction
Date

2017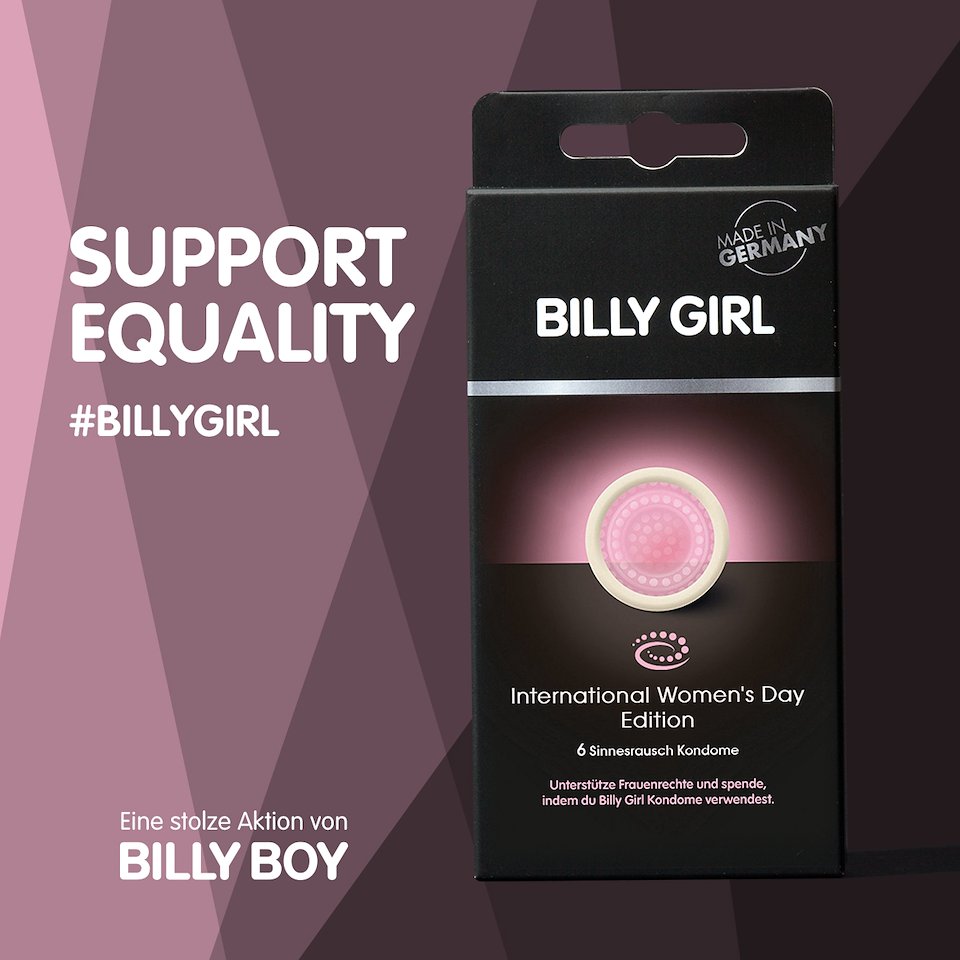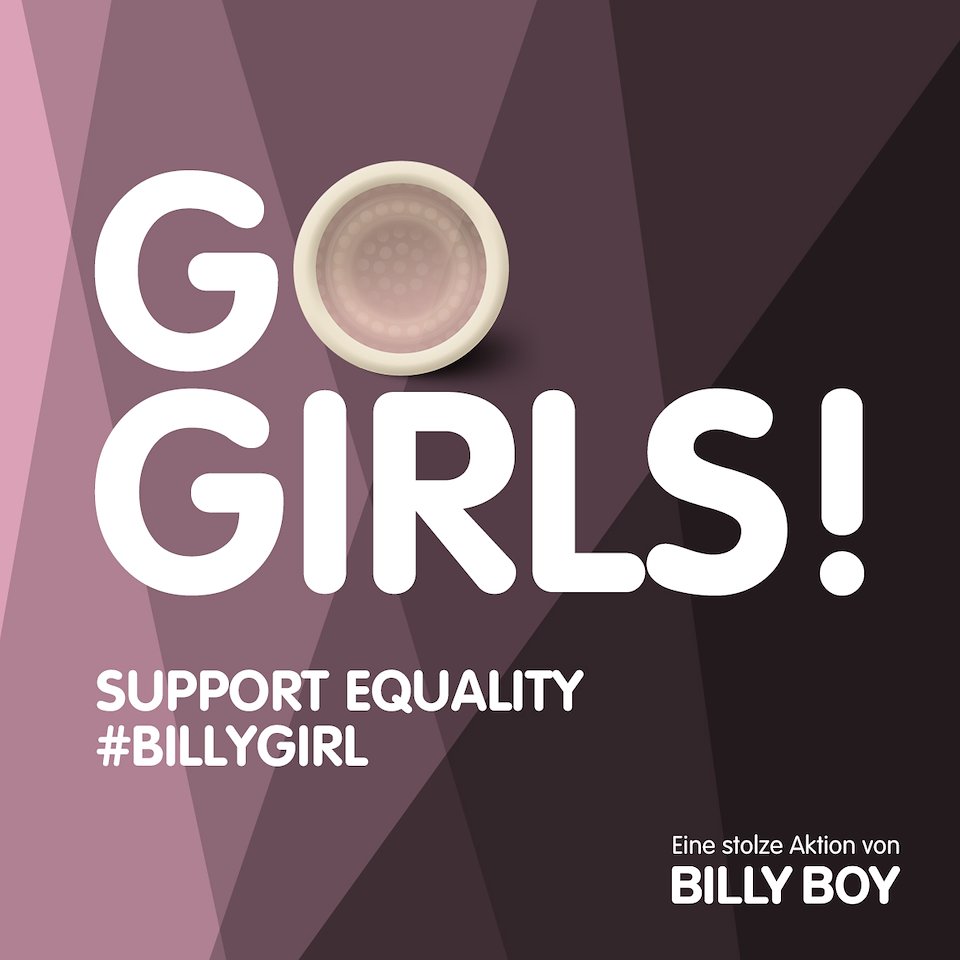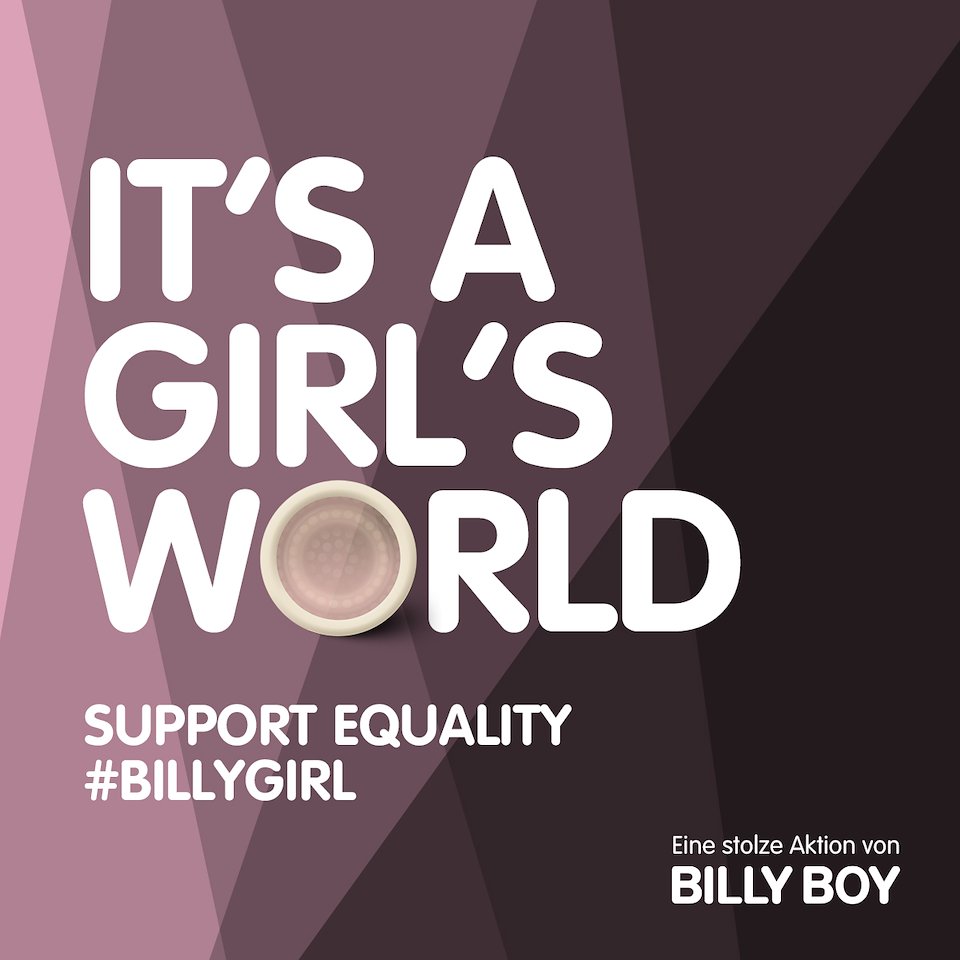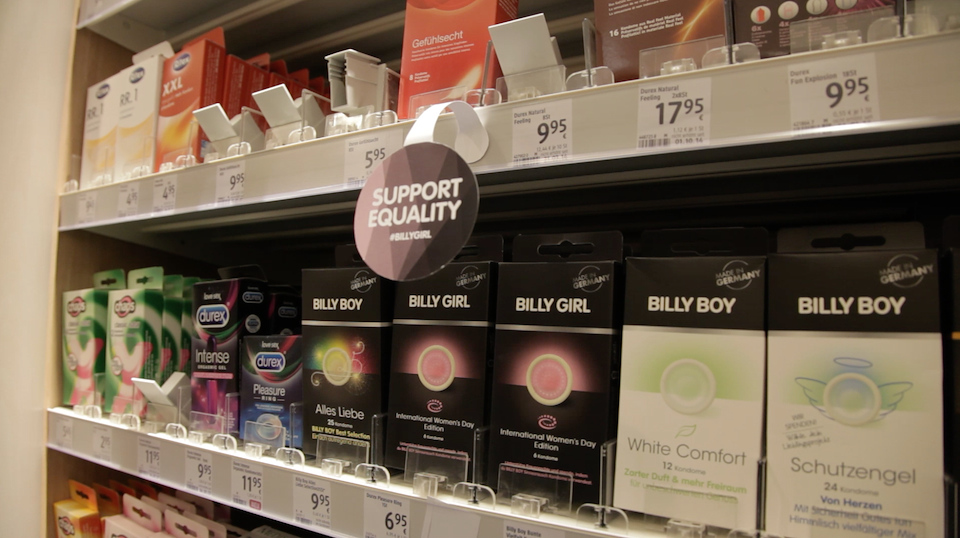 Previous
Mobile Campaign "WhatsGerman"
Next
Online Campaign "Wir machen Grillparty."